Sample Request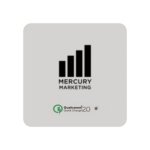 Item #40907-CI
ETL Listed QC 2.0 Quick Charge AC Adapter
Charge your devices quickly with this 5-port ETL Listed QC 2.0 Quick Charge AC Adaptor! You'll never be without your device when this is around. The QC 2.0 port takes center stage with 12V/1.2A max output - that is fast folks! Your custom message or company logo will be proudly displayed on the front side for constant praise that you gave them this awesome charging device.
Features a quick charge output using Qualcomm QC 2.0 technology.
Works on specific Quick Charge 2.0 Compatible phone models but can work like normal AC adaptor on all phones.
Port has a 12V/1.2A max and each other port has a 5V/2.4A max output.
ETL listed and has passed safety standards.
Arrives in white gift box.